First, a little background; I've been using a unique little device to 'clean' my CPAP headgear and tubing. For about $50USD you can pick up a USB rechargeable ozone generator off of Amazon.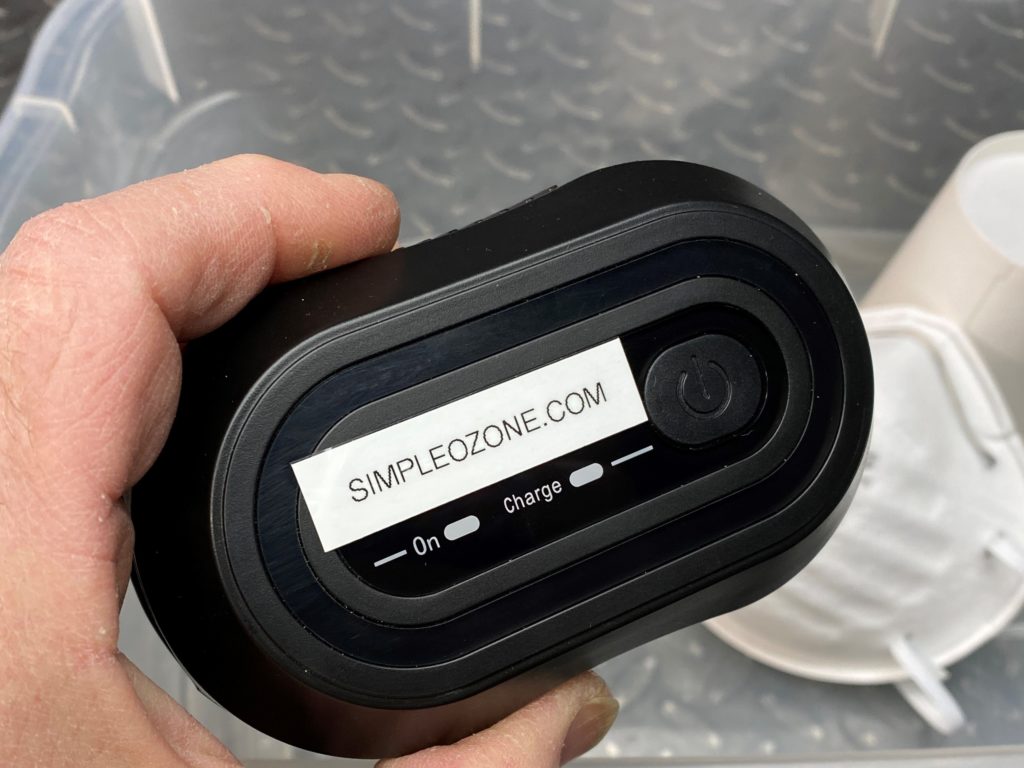 These generators are pretty powerful; they'll fill the entire room with that distinct 'ozone smell' in 15 or 20 minutes. And if you're not aware already, ozone can be harmful to us, even at pretty low concentrations.
The Challenge:
The idea for this sterilizer arose after hearing healthcare workers were reusing fragile, N95 masks and other types of non-reusable PPE (personal protective equipment).
Things I thought were important:
Easy to assemble – no special tools or materials required.
Anyone could make one – this is REALLY important.
Deployable worldwide due to relatively cheap, realistically obtainable parts.
The Solution: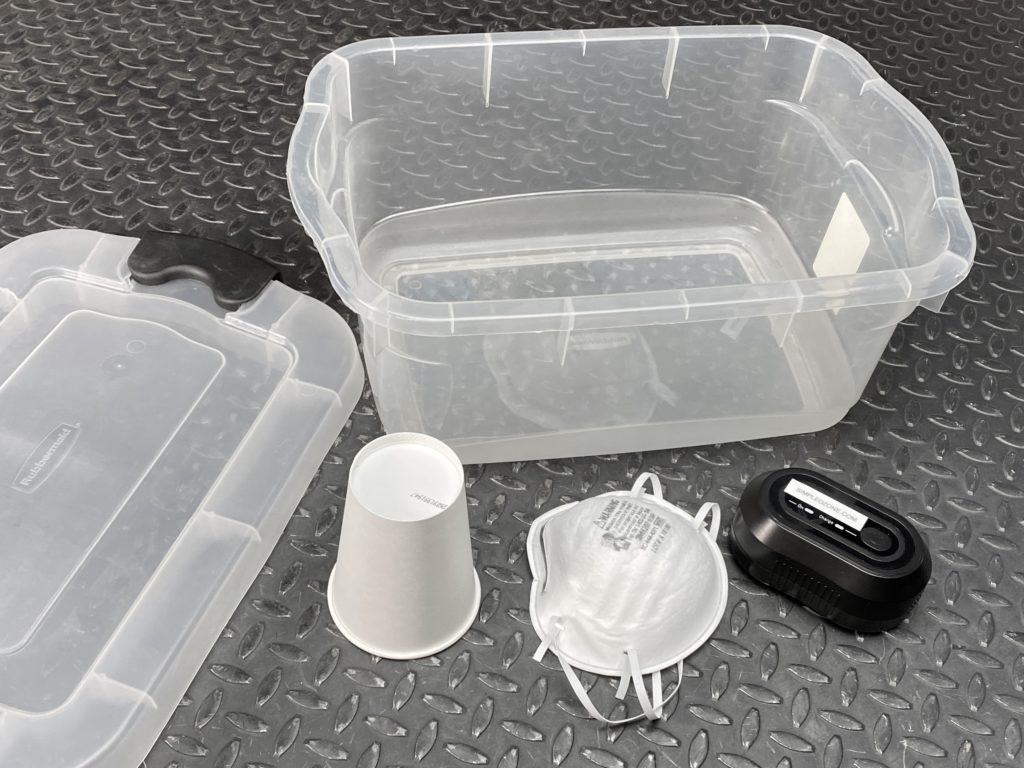 A plastic box with lid.
A battery-operated Ozone Sanitizer (I found this one on Amazon)
That's right; this design is incredibly simple. It's so simple it can't work, right? Well, when in doubt find someone smarter than yourself and see what they think…